How to Know if Custom Mobile App Development is Right for You
Five User Experience Needs to Consider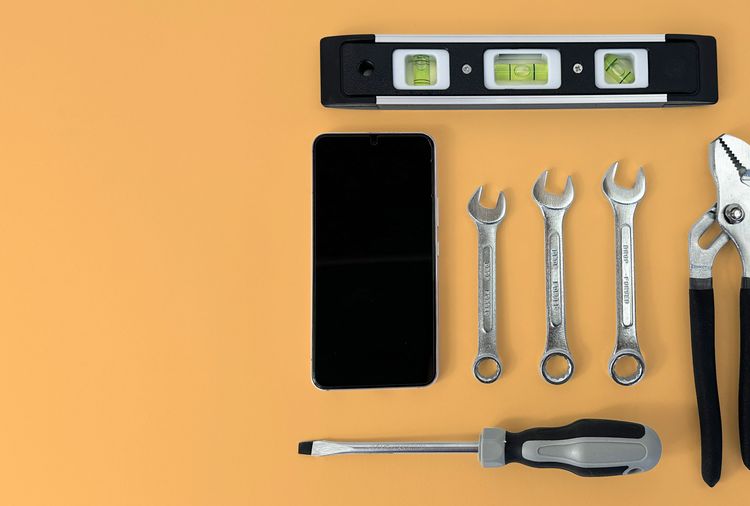 Your Business Needs a Mobile App
Consumers are spending their time and money on mobile apps that bring them value or make their lives a little easier. In general, mobile applications are more convenient to access (as we carry our phones everywhere we go) and, in many cases, easier to navigate than a website.
People are spending more time in apps than on websites.
Mobile app use is increasingly outpacing mobile browser use. According to eMarketer, smartphone users spent about 4 hours online daily in 2020. 88% of that time is spent using apps over websites.
More and more people are making their purchases in mobile apps.
"In 2022, the total consumer spend on mobile apps was approximately 167 billion U.S. dollars." - Statista
With a mobile app, businesses can keep their products and services on a customer's mind everytime the user opens their phone. If there is an opportunity for your business to deepen their connection with the end-consumer, the mobile app continues to outpace other channels in the depth of a brand's relationship with a customer.
Do You Need a Custom Mobile App?
According to Forbes, the #1 priority of a mobile app user is a rich experience.
Sometimes, an "out-of-the-box" mobile experience might be right. It can be an easy and fast way to get into the market. However, a bad mobile experience can do more damage than good. Custom mobile apps provide a rich experience from the first screen tap of the user.
Custom mobile app development can deliver the following benefits:
1. Improved user experience
The native animations, transitions, and navigation feel better for the user. A few milliseconds might not seem like much, but to a user it can be the difference between a clunky experience and a delightful one.
Mobile apps can focus the user on the tasks that make sense on a mobile device, streamlining their process to save time. Focused flows also make information access easier.
3. Closer experience between your brand and consumer
With a native app, you can do things like: send notifications, react to their use, and be available faster to form a closer relationship with your end user.
All of these in many situations produce a net positive impact on a user's day - whether through delightful UX design, a focused flow that makes sense for their task, or by just your brand being there when they need you.
Custom mobile app development puts the power of the experience into the owners hands, creating unlimited potential and scalability for a lifetime.
You Need to Consider Custom Mobile App Development If…
You want the user experience to stand out from your competitors
The more personalized experience an app can provide to it's user, the more likely a user will be to stay and return regularly. A custom mobile app will deliver only what the user needs (no unwanted or undeletable features) making the most of the user's time.
You need flexible features
If your company has specific requirements to collect information, create unique user results, or include personalized AI components, flexible features matter. A custom mobile app can deliver a tailored experience while keeping the user experience simple and streamlined.
Your app needs the ability to adapt to market changes quickly
Will you have growing product lines? Do you need to collect the most up-to-date information? Do your services change with developing technology or market need?
You want/need higher levels of security
A custom mobile app can provide full compliance of security standards while keeping a closer eye out for hidden dangers and risks.
You have the timeline and budget for development
Building an app with a custom mobile app developer like Monkeyjump Labs who uses a process called MVP-to-Scale, ensures a comprehensive and speedy build experience. Using a hyper-focused process (MVP-to-Scale) makes the most of the time given with weekly demos and rapid iterations, allowing the MVP to get to market before the competition.
A SaaS product can give you an almost instant app, but faster is not always better, especially if you're not going to get the features that you need now or for the future.
Push Notifications Executed Properly Can Improve User Experience
There is a caveat with push notifications: they must be programmed with the customer in mind. So why do we mention them here? A custom mobile app can help businesses regulate the types of messages sent to their audience, when their audience prefers it, and at the frequency that causes most users to engage rather than unsubscribe. In the case of push notifications, there is absolutely an opportunity for the customer to be inundated with notifications beyond their desire or comfort level. Great customer service happens when the business owner takes proper care to know their audience and the best times to connect with them.
Companies can use push notifications strategically to meet the customers needs by creating a custom display, animation, or pop-up with instructions, essentially helping them "buy in" to opting in when they want to.
When done right, push notifications are helpful to the user and beneficial to the company.
MJL Custom Mobile App Development Example:
Nosherie Case Study Overview
Nosherie is a new food discovery platform from Cargill Horizons. The mobile app provides an interesting and useful experience for consumers to explore new snacks and sips while also giving the company consumer insights about the products. Within the app, users "like" or "dislike" each snack in a carousel presented on the screen, allowing the platform to curate a box of snack samples to be mailed to their homes.
With the daily snack selecting process, Nosherie provides an entertaining and interactive user experience that has allowed them to own the playing field for this type of business model.
A Custom Mobile App was the Right Move for Nosherie
The custom mobile app enables a better user experience on Nosherie and increases user retention.
Nosherie is designed to be used daily, including custom swiping features and analytics that allow users to earn free food samples.
The Nosherie mobile app has more permanence and ease of access on a phone than a web app that requires people to open a browser, remember the URL, or use a bookmark.
Nosherie uses push notifications when someone is close to finishing their weekly activity to earn a snack box, keeping the user engaged even when they are not using the app.
Do you feel like a custom mobile app is the best way to serve your audience? Don't keep your brand-new app waiting. Learn more about what it looks like to build an app with us that compliments your business, vision, and mission.
The first conversation with MJL is free, fun, and informative.